Absolutely Over the Moon Excitement Graduating College!
Going into college I really had no idea what I wanted to do. If you have read My Safety Story I talk about how I have found the Occupational Safety field. Each new undertaking I work through, I find myself loving this profession more and more. I see such value in how it directly makes a difference in workplace operations and conditions for employees. 
I have graduated with my Bachelors degree the summer of 2018. Since the summer of 2018, it has crossed my mind many times about goals for continuing my professional development. I have a few ideas in mind and I know I can also attain certifications for what I may not end up going to school for.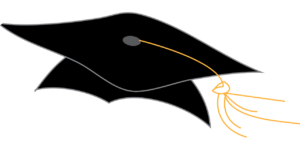 Thoughts About Programs...
Over this past year in particular, I have reflected on goals for the next chapter in my life. I have successfully found my first permanent full-time safety position, which I love! I am very grateful to say I enjoy going to work everyday. I learn so much each day about applicable safety hazards and developing my leadership style. 
Leadership, Projects, Safety
If I had to choose topics I am the most drawn toward for graduate school, I would say, leadership, projects and safety. These subjects speak to me for a certain reason, and my goal is to involve all of these within my professional development initiatives.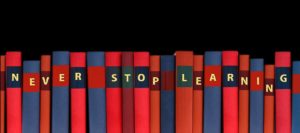 Once I realized my strong impulse about these subjects, I researched several programs which offer a lot of what I am looking for. After viewing programs, I was pondering how and in what ways it will impact my job within the safety field. These are the thoughts I reflected on…
Leadership
A college program I was considering for leadership is Leadership Development and Organizational Change. I have seen this program predominately recognized as Master of Science in Organizational Leadership. Some of the ideas behind the program which have struck me involve:
Advancing Learning and Performance Solutions
Creating and Sharing Knowledge
Leading With Strategic Thinking
Discovering and Designing Innovation
Human Behavior in Organizations
Leadership in Organizations
Work Groups and Teams in Organizations
Assessing the Impact of Organizational Change Using Qualitative and Quantitative Methods
Leadership Communication and Coaching Essentials 
Integrating Personal and Organizational Success
Critical Issues for Leading People 
Collaboration and Team Building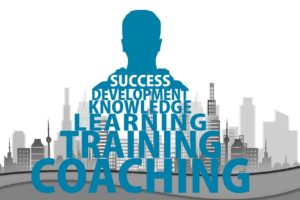 Leadership Within The Safety Profession
I have learned a lot of baseline safety knowledge from my Bachelor's degree in Occupational Safety. I understand what is expected of me within this profession whether it be creating policies, training on safety programs, leading and engaging employees and identifying organizational risk.
I am naturally a motivated self-starter and can take the time researching safety programs I may not have experience in. I have learned in college where to go and find the information I'm looking for. I have networked with many knowledgable safety professionals which I look up to. I am confident I can find the answers to my safety questions I have. 
What I don't have formal experience in, is my approach to employees, management and executives. I don't have formal psychology training on how to identify and change human behavior to develop employees and management. I am learning on the job various leadership communication methods and some ways to coach employees.
I would definitely benefit from this degree in becoming a strategic leader who develops employees and motivates work groups and teams. It is highly critical for the safety professional to motivate buy in from employees and management, otherwise the programs would not be adapted well within a company. Currently, this is perhaps my number one choice of master degree. 
Projects 
The second college program I am considering for projects is Business Administration with a Project Management concentration.
I am interested in this program for a few reasons; one, I have noticed a great deal of safety professionals I have met and networked with have this degree.
Two, some learning outcomes of Business Administration are:
Analyze processes that influence the control and management of organizations
Apply the various theories and methods associated with employee motivation and morale
Evaluate the concepts of professional integrity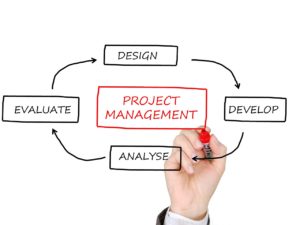 Lastly, three, I have a passion for identifying and carrying out safety continuous improvement opportunities. The Project Management Concentration would teach me:
Apply various project-planning techniques
Apply strategic techniques to develop effective products and systems
Business and Project Management Within The Safety Profession
I am constantly fascinated with identifying opportunities for continuous improvement at work! This happens through employees reporting concerns, audit findings, walk throughs or learning best practices another facility may be doing. 
I love project management because I am a very organized, process-driven, goal-oriented person. Projects I have worked on in the past resulted in obtaining my Orange Belt and Yellow Belt Lean / Six Sigma certifications. After learning various methods to organize a project, I appreciate specific formats within Lean / Six Sigma to demonstrate project progress and success. 
With this degree I would learn additional tools in managing a project while keeping  business objectives in mind. As a safety professional, it is important to understand when and how to push certain aspects within the management of an organization to incorporate program results. In order to successfully do this, it helps to understand how business operations and administration operate. 
Safety!
Of course my third degree option I am considering is within the occupational safety field, industrial hygiene in particular. The program is an MS in Public Health Occupational and Environmental Hygiene. Everything I work on within my career field, I enjoy doing and learning about it as much as I can within the process.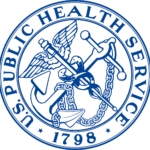 Some learning outcomes of this degree that persuaded me to consider it are:
The program I am reviewing is ABET-accredited and graduates receive one year of credit towards the experience requirement to sit for the exam to become a board-certified industrial hygienist (CIH)
Industrial ventilation and chemical hazard control 
Environmental health and risk assessment
Survey of environmental health
Occupational health
Physical agents and ergonomic hazards
I really find all of the courses very enticing. Most of all, I do enjoy industrial hygiene and would love to have school count as some of the professional field experience necessary in order to sit for a certification exam.  
Honestly, I can't decide between any of these programs. I feel to some extent I will be gaining professional education within all of these areas. Within the next few months I plan to reach out to my mentors and networked connections who have gone through these programs in hopes of gaining more insight of what I would like to go for next.
I may consider receiving two graduate degrees, one in Leadership Development and Organizational Change and one in Public Health Occupational and Environmental Hygiene. If that would be the case, I am also considering obtaining a Project Management Professional certification (PMP). This chapter in my life would encompass the rest of my 20s, which is perfectly fine with me!
Reader Feedback?!
Did you attend graduate school? Did you obtain any certifications? What types of professional development paths have you pursued? Do you have any feedback on what graduate school options would be 'ideal' for a safety professional?
Thank you for reading, please feel free to reach out, leave comments and subscribe!
Best,