Enlightened Data Collection for the Safety Specialist
Have you intentionally used appreciative inquiry? Before I begun my morning commute to work, and I was scrolling through my podcast options. I was in the mood for something work-related to set the mood for the day, but also to give me a touch of motivation. I clicked on Todd Conklin's podcast #339 titled A Discussion about Appreciative Inquiry – One of My Favorite Data Collection Tools. Wow, what a great mood changer to get me prepared for the day!
What exactly is appreciative inquiry?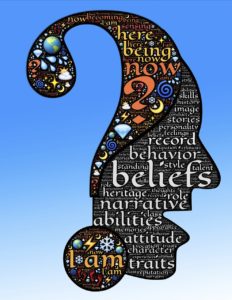 Stated by Robyn Stratton-Berkessel in Appreciative Inquiry – Overview of Method, Principles and Applications, "It is a transformational change methodology grounded in theories from the disciplines of organizational behavior and the sciences of sociology and psychology, with a good dose of metaphysics tossed in."
Essentially, it is posing questions in the moment. These questions allow individuals to see a reflection. Rather than being told what an answer to something is, they think about it for themselves and decide what meaning the question has for them. Additionally, Robyn expresses through encouraging inquiry, it "allows someone to connect with others to gather stories, knowledge, information, intelligence and goodwill". 
This is a powerful data collection tool using the power of positivity. Traditionally, a gap analysis can be an exhausting process by thinking of all the failures within a system. Rather than focusing on the negatives during a gap analysis and draining individuals, it focuses on the positive successes and in order to achieve the success, what principles were applied. 
Principles of Appreciative Inquiry
Appreciative Inquiry offers a spirited, structured approach to stimulate people in organizations to move in the direction of what they most desire. Its system focuses individuals on their existing core capacities, strengths, and successes; it invites them to envision a desired future; it establishes collaborations to identify opportunities; and designs projects and activities members are willing to commit to. 
Organizational culture can be creative, productive, hostile, de-energizing or somewhere in between. Appreciative Inquiry is structured to lift people up to their highest aspirations.

The Process of Appreciative Inquiry 
There are 5 principles which each play a role into making this model a sustainable change process for an organization. What genuinely struck me while listening to the podcast was, how I can apply these principles to any problem, goal, way of thinking; in fact, any type of change.
Even something as simple as how a question is phrased can change the answer an employee gives. An individual may be more likely to show less engagement depending on if I allow them the opportunity to share their voice versus looking for a standardized answer. 
Through learning more about how this process works, it invites me to change the way I approach my goals, projects and even interactions with other individuals. The guiding principles all play a role in developing my mindset to be more focused on my true capabilities to achieve success.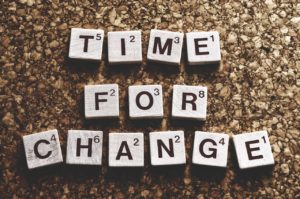 Step 1: Define
The stage during which the organization gathers data to decide the Affirmative Topic that will be the focus of the inquiry for the change the system seeks to make. 
Step 2: Discover
The stage when members of the organization inquire into high-point experiences and identify strengths and capabilities related to the Affirmative Topic – all of which add up to the positive core. 
Step 3: Dream
The stage during which the members share images and co-create possibilities of what the desired future might look like, sound, and feel like when the "positive core" comes to life. (That could be immediately, or at some time in the future.)
Step 4: Design
Members collaboratively begin to design what projects and investments can (practically) and should (morally) be made to build organizational capacity to bring the Dream to life. 
Step 5: Destiny
Destiny is the agreed commitments to the continued exploration of learning, innovation, and delivery of the outcomes all stakeholders care about. 
Positive Core
The Positive Core represents the strengths, capabilities, the collective assets of the members and the organization that are surfaced and talked about during the Discovery interviews. The Positive Core is what informs the Dream step in the process. Members build on collective strengths. 
Practices of Appreciative Inquiry: Implementation
Thinking positively can impact every system in an organization; identifying the root in how positive success was achieved in the past can further expand future achievements. This objective can be accomplished once an individual realizes what their core positive strengths are and then collaborates with others.
To engage positive inquiry within the safety profession would be to use it within strategic planning; setting goals for groups, projects, committees, continuous improvement opportunities; among many others. Whenever a large-scale project is identified within a group, it can be very beneficial to apply the principles to create group buy-in. 
Some opportunities which have went through my head are:
Curating a safety mission statement
Safety Committee goals
Management styles 
Training
Metrics 
Incentives

Appreciative Inquires Which Will Invite Change 
These questions can be modified in any way to establish background and context in whatever situation someone may be using them in. Generally, they all probe people to talk with one-on-one with another to identify personality traits, circumstances which needed to be aligned, and processes to follow in order to achieve a sustainable change. 
Activity Questions:
Break up into groups of two. Each person will be given 15-20 minutes to answer each of the questions. One individual will listen and the other one will write down traits they identify – then they change positions. 
Talk about a similar problem to how we're trying to solve, (safety culture) which turned out to be a sustainable success and everyone liked it. How did people talk with each other? What did leadership for this look like? What made this different? 
Without being humble, tell your partner what you bring to the table. What is it about you that is especially important and makes a big difference? (This will be what the group values and what they care about, use this to build metrics and benchmarks into the system to identify these characteristics for organizational communication.)
Why do we have this group? What keeps this group alive? Explain and defend what this is. (This will identify core organizational values.)
In the order of importance, list three things we should do to reduce the number of events. Help us to understand why these three are significant. (Where next steps need to be focused.)

From what I have read about, this is a very different approach. In order for it to be successful, everyone within the team will need to be committed to the process of identifying and growing together. Explaining the value of this approach will be beneficial to have the mindset shift from negatively identifying gaps to positively reinforcing and strengthening what is working. 
By focusing on the solution rather than the problem, it appeals to individuals by feeling a sense of appreciation for their good traits. It will be interesting to experience first-hand how this different approach would impact a team. 
Comments?
Do you do some form of this change management within your organization? What are your thoughts on this change process? Are there any tips you would like to offer additionally?
Feel free to reach out to me if you have any questions, comments or feedback. It is certainly valued!
Best, 

Stratton-Berkessel, Robyn. "Appreciative Inquiry – Overview of Method, Principles and Applications." Positivity Strategist, WordPress, 10 June 2019, https://positivitystrategist.com/appreciative-inquiry-overview/. 
Todd Conklin. "#339 A Discussion about Appreciative Inquiry – One of My Favorite Data Collection Tools." Podcasts, 25 January 2020.