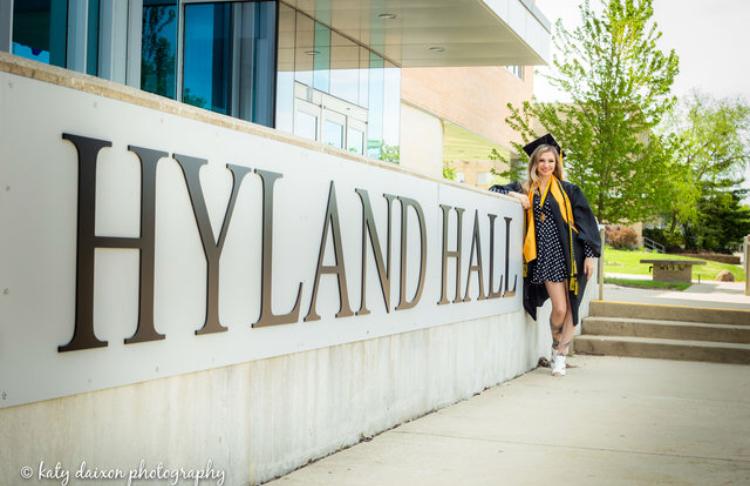 Hi! My name is Krystal and safety is my passion; It is such a strong value to me that I wanted to create a resource for safety professionals who are new to the field, individuals who have stumbled into this profession by chance, and even the seasoned safety professional. This blog is based on experiences from my safety journey so far, with unique situations along the way.
Born in Illinois and raised in southern Wisconsin, I joined in the world of safety like many safety professionals – by accident. I have always wanted to make an impactful difference in environmental sustainability and pollution prevention. This stems from my love of the outdoors (camping, hiking, kayaking). My academic advisor suggested the major I switched to and the rest is history.
I graduated with my Bachelor of Science from the University of Wisconsin – Whitewater in Occupational Safety with an Environmental Management emphasis August of 2018. Through working in previous internships and now full-time job opportunities, I have noticed how having go-to resources helps so much in making your day a lot easier. There seems to always be something new which comes to the surface each day – one day I'm researching if a certain type of glove is allowable in a powder coat room which will not cause a spark and potentially start a fire – the next I am evaluating a workstation design gathering information to analyze weight, carrying distance and workstation efficiency in relation to ergonomic best practices.
There aren't always topics which are talked about in specific details since most safety situations involve complex situations and are unique to each industry. As much as I enjoy researching, problem-solving and writing, it is valuable to have the answers to a specific question at the tip of my fingers. I am not the first safety professional to cross a certain problem involving noise exposure, fall from heights, or ventilation effectiveness – I try to know I don't have to reinvent the wheel.
If you are like me, you have joined a profession which is extremely rewarding by making a difference to the health, well-being and overall lives of those around you. I enjoy making the best work conditions I can, and I will continue to always be a life-long-learner.
Follow my blog if you are looking for specific safety answers, opinions on various safety products, safety management system improvement ideas, hazard recognition tips, how to measure and improve a safety culture and much more.
Please feel free to reach out to me if I can help you with anything – as within this profession there are no 'trade secrets'.
I hope you'll find this resource of value!
All the best,