Safety Initiatives Planning: Integrating Goals into KPIs
As a relatively new safety professional, I have been analyzing the current Safety Program to determine where I should spend resources to improve. I have set large and small goals for the 2020 year. Some of these include compliance trainings, solidifying a First Responders and a Hazwoper Team, air sampling to help determine effective ventilation systems, trialing PPE based off of past Loss Run Data, updating policies and procedures and determining what policies and training are missing.
Welcomed Observation Showed Me Development Opportunity
This past week, my boss, my bosses boss and I had a meeting with our company's broker. After the meeting ended, I received feedback which I spent a lot of time reflecting on. 
I printed out several initiatives I have been working on for the fiscal year I listed above. The broker told me, these tactics are terrific and definitely very important, but I will need to work on strategy.
The next day and the rest of the week, I thought about how my goals tie into the vision for the Safety Program. After some research, my next step is integrating a higher strategic strategy.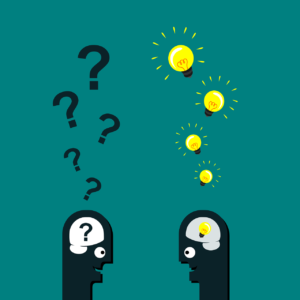 After realizing where the safety culture currently is, next goals were created for Safety Program advancement. Understanding the next step goals aids in determining what type of strategy framework will work the best. I read about a few types of strategies and some of which caught my attention were:
If your vision statement is filled with concepts of growth and innovation – McKinsey's Strategic Horizons or Ansoff's Matrix could work
If your vision statement is more about solidarity and robustness – then something like the Balanced Scorecard might be more appropriate
If your vision statement is grand on a societal level and more focused on people, the Stakeholder Model would be suggested
The framework style most relevant to the Safety Program in my perception is the Balanced Scorecard.
Solidarity is vital because sharing a mutual support within a team, cohesiveness and unity is what drives actively caring for another. Robustness is highly important to me because having a strong and healthy Safety Program is critical in order to remain effective.
Overall, having a strong, healthy, cohesive program based on mutual support is fundamental in establishing an effective culture, which is the overall goal. 

Developing a Balanced Scorecard
In developing a balanced scorecard it's important to have developed a company vision. This is what the strategic objectives (goals) will be derived out of. The process to a successful balanced scorecard is to set targets, plans and initiatives then follow-up. There are four factors which come into play to developing a balanced scorecard:
Develop Your Company Vision: Clarification for the future state of the Safety Program, this should be inspirational. 
Determine Your Strategic Objectives: Goals most important to the business' current and future wellness. Using a strengths, weaknesses, opportunities and threats (SWOT) analysis or Appreciative Inquiry is helpful in determining the objectives. 
Analyze What Factors Will Bring Success: Critical Success Factors (CSF), this is easily determined using Appreciative Inquiry by reflecting on what details made projects successful in the past. These may include strategic focus (leadership, management, planning), people (staff, learning, development), operations (processes, work), marketing, or finances.
Choose Your Key Performance Indicators (KPIs): These indicators align performance with strategic objectives, we want to make sure we are measuring what the objective is.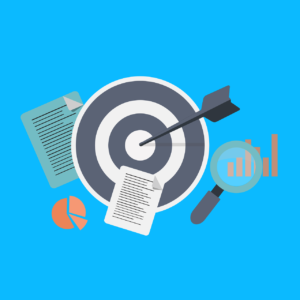 What is measured captures the attention of your audience. This is definitely true in developing safety KPIs. I have developed one metric so far and have shared it during a management meeting. They were very interested in knowing what they had to do to reach a number which was desirable. 
While this is true for just one metric, it made me think about everything else I could measure and bring to life. Really, whatever goal which an individual is looking to accomplish should be measured. This is part of strategic planning to meet objectives. 
Safety Balanced Scorecard
The Balanced Scorecard is updated monthly and communicated across the company. Though tossing around some metrics and learning what other individuals are doing with their cards, I am beginning to organize KPIs for my balanced scorecard. So far, these include:
Percent Leading Safety Performance
Number of Near Misses Reported
Financials of Safety Prevention Costs, $
Incidence Rate
Categories which make up the Leading Safety Performance include:
Increasing Leadership and Employee Involvement in Safety

Number of Safety Leadership Tours
Number of Employee Safety Observations
Number of Safety Committee Gemba Walks/EHS Audits
Number of Policies Reviewed by Employees
Number of Employees Writing Job Hazard Analyses
Number of Managers Auditing Each Other

Identifying Exposures and Injury Risk

Number of Reporting of Safety Improvements
Percent Efficiency of Response Time  Closing Out Corrective Actions

Increasing Employee Knowledge of Safety

Percent of Employees Completing Required Training

Improving Ongoing Monitoring of Safety Processes and Conditions

Number of Inspections/Auditsdone by Safety

Formalizing Safety Management Process

Percent Reviewed Written Standard Operating Procedures/Formal Training Documentation
Each of these 5 categories are weighted and all of the metrics have goals assigned for each. I am looking forward to implementing the balanced scorecard very soon and am working on setting this up completely! There will be future posts on here communicating what was effective, what was difficult to implement and changes made over the course of time.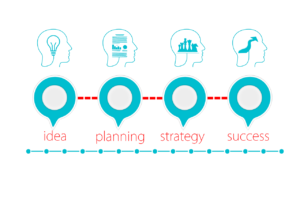 All of the strategic objectives are directly derived out of the company's vision. Measuring goals are extremely important to ensure they are kept on the radar of the stakeholders. KPIs are a living, breathing metric which can easily identify where a program currently is and what needs to be improved. I am looking forward to finalizing the Balanced Scorecard within my facility and plan to create follow up posts on how they have been working out.
Your feedback and comments are definitely always appreciated. What KPIs have you used to align with your strategic objectives? What is something you recommend staying away from? What has your facility benefitted in measuring? I look forward to hearing from you. 
Best, 

Ordenes, Pat. "Health and Safety KPIs – The 12 Key Metrics to Track." Cascade. 15 March 2018. Cascade Strategy. https://www.executestrategy.net/blog/kpis-health-and-safety.
Smartsheet. "The Right Balanced Scorecard for You: Examples, Samples, and Templates." Smartsheet. https://www.smartsheet.com/balanced-scorecard-examples-and-templates.
Wright, Tom. "5 of the Best Strategy Frameworks for your Organization." Cascade. 8 April 2018. Cascade Strategy. https://www.executestrategy.net/blog/best-strategy-frameworks.
Wright, Tom. "How to Implement the Balanced Scorecard (2019 Update)." Cascade. 29 August 2019. Cascade Strategy. https://www.executestrategy.net/blog/how-to-implement-the-balanced-scorecard.
Wright, Tom. "The 6-Step Guide to Strategy Implementation." Cascade. 31 May 2018.  Cascade Strategy. https://www.executestrategy.net/blog/guide-to-strategy-implementation.